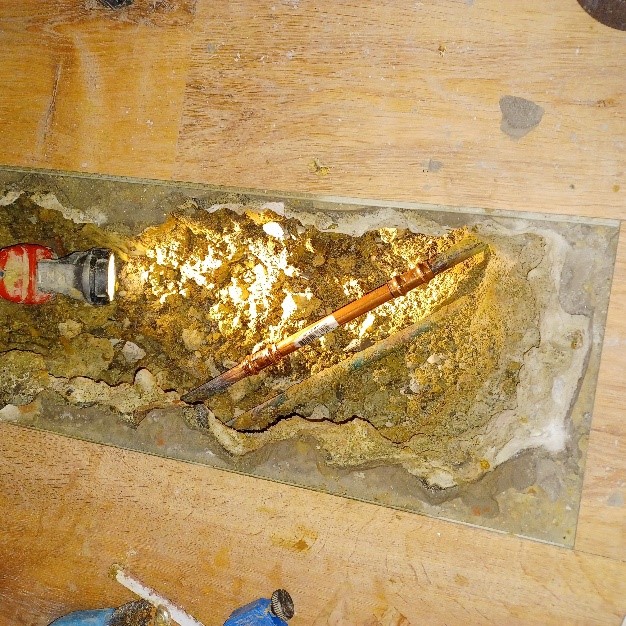 Possible Waterline Leak
When a customer calls in and states they are experiencing the following;
higher water bill
meter is continuing to run even with all fixtures off
evidence of puddling water
We then know it is possibly a water line leak.
Once at the clients property we use several techniques and specialty equipment to locate the possible leak. We start with preforming a survey using out A200 electro-acoustic listening device. With this device we can listen into the slab and see if we hear any running water. If not determined with this first step we then will isolate the valves within the property and then test the domestic water pressure. Once confirmed and we hear the what we give a radius of around three feet that the leak could possibly be to validate. We will then build an estimate for repair.
The Repair and Restoration
With this repair, we were able to remove the single plank from the flooring and excavate into the concrete to expose the leaking pipe. Once the leak is repaired, we were able to re-pour the concrete to a rough grade and the flooring placed back. This saved the client from removing their entire plank floor.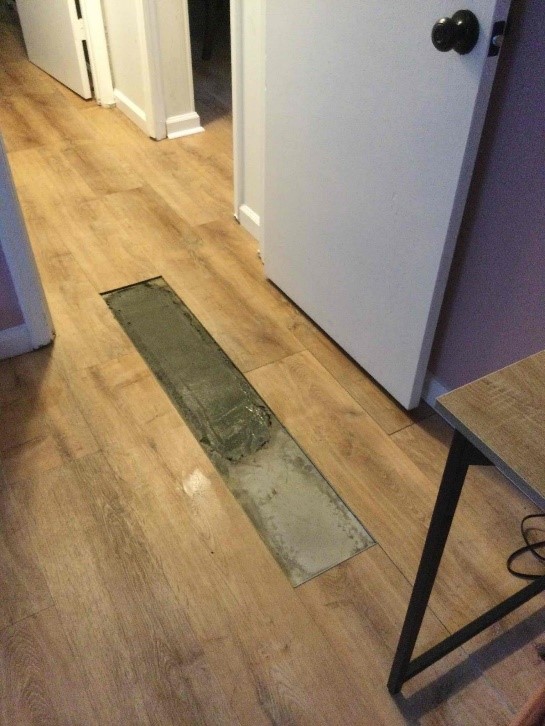 Contact Us!
Do you have an active waterline leak?
We specialize in;
Slab Leak Detection
Thermal Imaging
Pipeline Leak Detection
Water Infiltration
Water Leak Detection
Underground Leak Repair
Utility Location
Give our office a call at 843.637585 for a professional leak detection!